Common Signs of Water Damage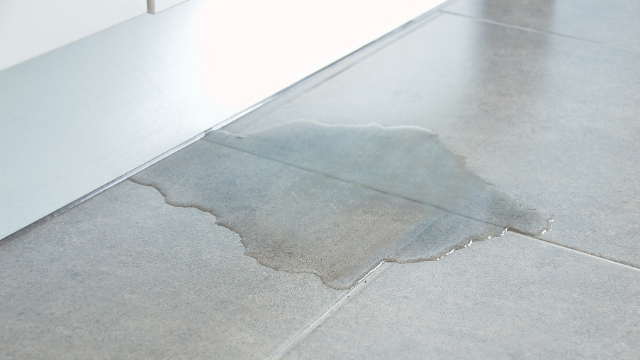 Do You Have Water Damage? 5 Signs To Look For
Some signs of water damage can be apparent long before you have an immediate issue, or in some cases long after.
United Water Restoration Group of North Calgary, Alberta would like to point you towards some of the signs of water damage. Recognizing these signs sooner rather than later can help save you time and money. Water damage signs can be obvious or entirely hidden, if you suspect any water damage on your property, contact us at (587) 812-8393 for a free inspection.
Five Common Signs of Water Damage
Have you ever left a glass of ice water on a table during the summer? Leave it too long, you'll notice temporary discoloration on the table due to the glass itself. In the case of water damage, you may notice these stains on your floor or ceilings. Pay especially close attention to corners of exterior walls, bathrooms, and window lines for this type of damage.
Perhaps the most obvious, pooling water in areas it shouldn't be is an immediate red flag of water damage. Some examples could include pooling from leaking pipes, broken water-related appliances (washing machines, dishwashers, etc.), or unnoticed foundational and structural cracks.
It's hard to isolate noise during daylight hours, but if you find your property quiet and you hear the sound of a drip somewhere other than where it should be, it's another sign of water damage.
When structures or furniture have had prolonged repeated exposure to moisture, it's not unusual for some form of warping to occur. In particular, wood has a tendency to begin swelling. If you notice any changes in your walls or ceiling that don't already include stains, it can be another tell-tale sign of water damage.
If you smell a damp or musty odor, it's not only another sign of water damage but an indicator that mold has started to form. You may not see a single drop of water anywhere, but if there's water damage within a wall you may smell it long before you see it.
Dealing With Water Damage? Deal With The Best
These are just five of the more common signs of water damage you may encounter. There could be other signs such as unexplained increases in your water bill. If you find yourself dealing with water damage, contact United Water Restoration Group of North Calgary, Alberta at (587) 812-8393.